TEMPORARY PROTECTIVE ORDERSYou can apply for a Temporary Protective Order Monday through Friday from 10:00 a.m. - 2:00 p.m. Log onto www.dksuperiorclerk.com/tpo/ for forms and step by step instructions. Contact Womens Resource Center at (404) 370-7670 or Tapestri at (404) 299-2185 for assistance.

CAUTION: The process requires the use of an email address. Your safety may be compromised if someone else has access to your email account. Please contact the Women's Resource Center or Tapestri if you have concerns BEFORE starting this process.


Welcome, I am Chief Magistrate Court Judge Berryl A. Anderson (view bio | outreach) and I want to thank you for visiting our website. The DeKalb Magistrate Court was created in 1983 and handles civil, criminal, and ordinance issues in DeKalb County, Georgia. DeKalb County Magistrate Court is a county court that is called the "people's court." 
We hope you will find useful information on a variety of court-related matters on the DeKalb County Magistrate Court System website. I encourage you to browse our topics for more details on the types of cases under the Magistrate Court's jurisdiction. For additional information, please visit our "FAQ" section.  If you are visually impaired, the website has been tested with current screen readers and you can adjust the size of the text at the bottom of each page. For our diverse DeKalb County community,  you can select what language you want the website to display in by selecting the country in the bottom right corner of the web page you are on but it will default to the language of your browser. 
Important Numbers & Information
Magistrate Court has 4 Divisions in 3 Locations
Civil Matters
DeKalb County Courthouse
556 N. McDonough Street Room 230
Decatur, GA 30030
View Map
404-371-2261
8:30 am until 5:00pm
Monday through Friday
Except Holidays 
Pretrial Services
556 N. McDonough Street Room 120
Decatur, GA 30030
View Map
404-371-3025
8:30 am until 5:00pm
Monday through Friday
Except Holidays
Criminal Matters
3630 Camp Circle
Decatur, Georgia 30032 
View Map
404-294-2150
Seven (7) days a week
Mon-Fri: 8:30 a.m. to 12 midnight
Sat-Sun: 8:30 a.m. to 12 p.m.; 1 p.m. to 5 p.m.;
6 p.m. to 12 midnight
(For holiday hours, please contact the court)
Ordinance Matters
3630 Camp Circle  Courtroom E
Decatur, GA 30032
View Map
404-294-2099
8:30am – 4:30pm Monday-Friday
Except Holidays
Magistrate Judge and Misdemeanor Mental Health Court Presiding Judge,
Rhathelia Stroud
Law School:
Georgia State University College of Law
Became a Magistrate:
December, 2008
Magistrate Judge,
Matthew J. McCoyd
Law School:
Emory Law School
Became a Magistrate:
May, 2015
Magistrate Judge,
Mary McCall Cash
Law School:
Georgia State University College of Law
Became a Magistrate:
December, 2012
Magistrate Judge,
September Guy
Law School:
Georgia State College of Law
Became a Magistrate:
May, 2015
Magistrate Judge,
Claire Jason
Law School:
Southern University Law Center
Became a Magistrate:
December, 2004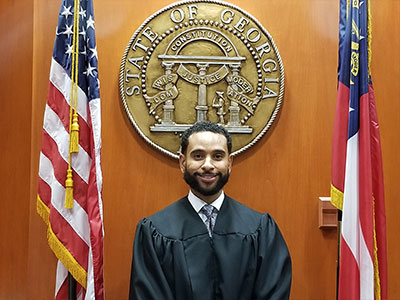 Magistrate Judge,
Joshua G. Davis
Law School:
Howard University School of Law School
Became a Magistrate:
October, 2020
Magistrate Judge,
Hollie Manheimer
Law School:
Emory Law School
Became a Magistrate:
May, 2015
Magistrate Judge,
Phyllis R. Williams
Law School:
Florida State University College of Law
Became a Magistrate:
October, 2010
Magistrate Judge,
Joyce Neal
Law School:
Emory Law School
Became a Magistrate:
May, 2018
Magistrate Judge,
Christine A. Koehler
Law School:
Georgia State University
Became a Magistrate:
May, 2018
Magistrate Judge,
Sabrina Scott
Law School:
Georgia State University
Became a Magistrate:
December 2012
Magistrate Judge,
Roshonda Davis-Baugh
Law School:
Saint Louis University
Became a Magistrate:
April, 2019
Magistrate Judge,
Shannon McNeal
Law School:
University of Mississippi
Became a Magistrate:
April, 2019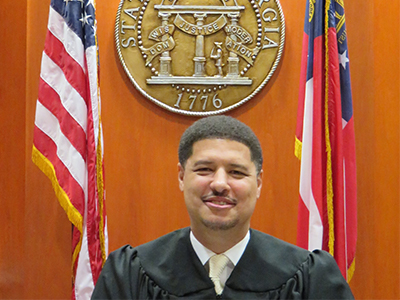 Magistrate Judge,
Judge Cinque M. Axam
Law School:
North Carolina Central University School of Law
Became a Magistrate:
January, 2020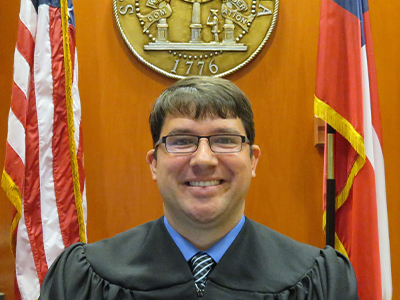 Magistrate Judge,
K. Tyler Edgerton
Law School:
Georgia State University
Became a Magistrate:
November, 2019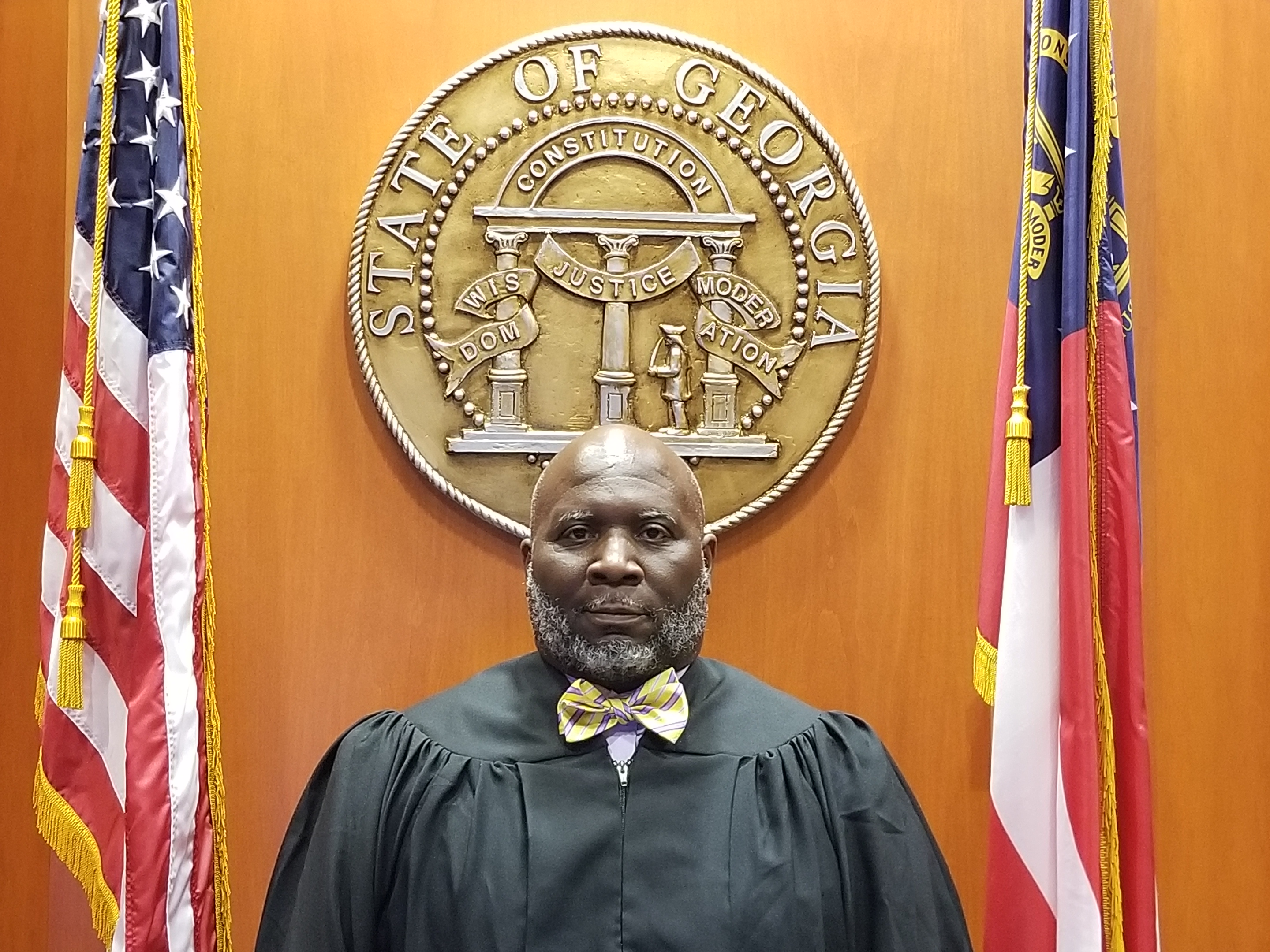 Magistrate Judge,
DeNorris A. Heard
Law School:
Thurgood Marshall School of Law
Became a Magistrate:
August, 2021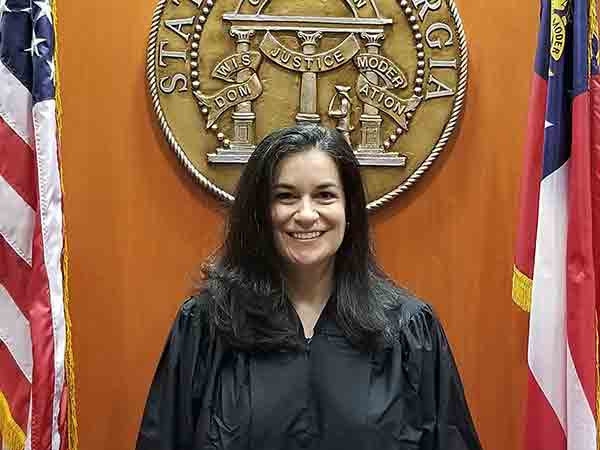 Magistrate Judge,
Lynn Kleinrock
Law School:
Emory University School of Law
Became a Magistrate:
October, 2021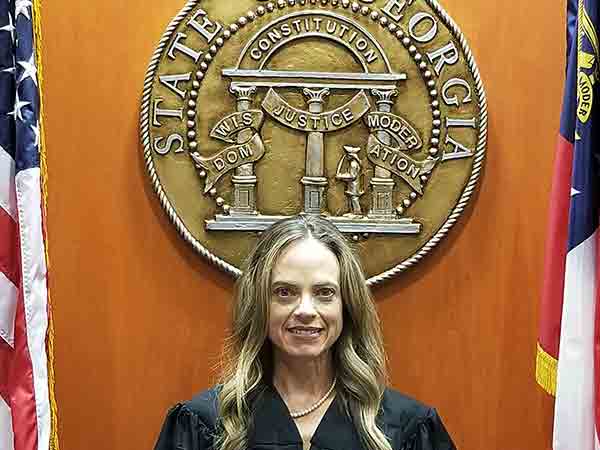 Magistrate Judge,
Anna Davis
Law School:
The University of Georgia School of Law
Became a Magistrate:
October, 2021
Magistrate Judge,
Abbi S. Taylor
Law School:
Walter F. George School of Law
Became a Magistrate:
April, 1997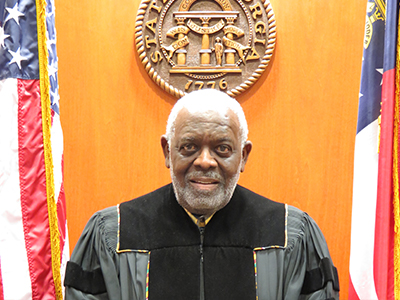 Senior Magistrate Judge,
Winston P. Bethel
Law School:
John Marshall Law School
Became a Magistrate:
May, 1985
Senior Magistrate Judge,
Alan C. Harvey
Law School:
Emory University School of Law
Became a Magistrate:
May, 1985
Senior Magistrate Judge,
Richard Foxworth
Law School:
Woodrow Wilson College of Law
Became a Magistrate:
July, 1983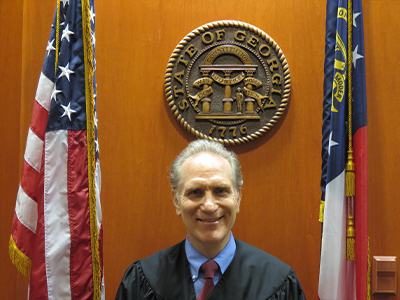 Senior Magistrate Judge,
Albert R. Sacks
Law School:
Walter F. George School of Law at Mercer University
Became a Magistrate:
May, 1985